LGBT themed flashcards removed from Wake County Pre-K classroom
Cards for learning 'colors' all have LGBT themes, including a pregnant man.
"This underscores a greater point that it is so important for parents to be engaged in what goes on in their child's classroom; what is being taught and how it is being taught," Rep. Erin Pare, R-Wake, said on Fox News Channel Tuesday, May 31, 2022.
On Friday, May 27, flashcards featuring LGBT themes were confiscated from a preschool classroom in North Carolina's largest school district of Wake County.
The cards were allegedly used to teach preschoolers their colors at Ballantine Elementary in Fuquay Varina. The cards featured gay and lesbian couples with children, as well as a card depicting a pregnant man.
A press release from North Carolina House Speaker Tim Moore says that state Rep. Erin Paré, R-Wake, received an email from a constituent that alerted her to the use of the flashcards along with pictures of some of the cards.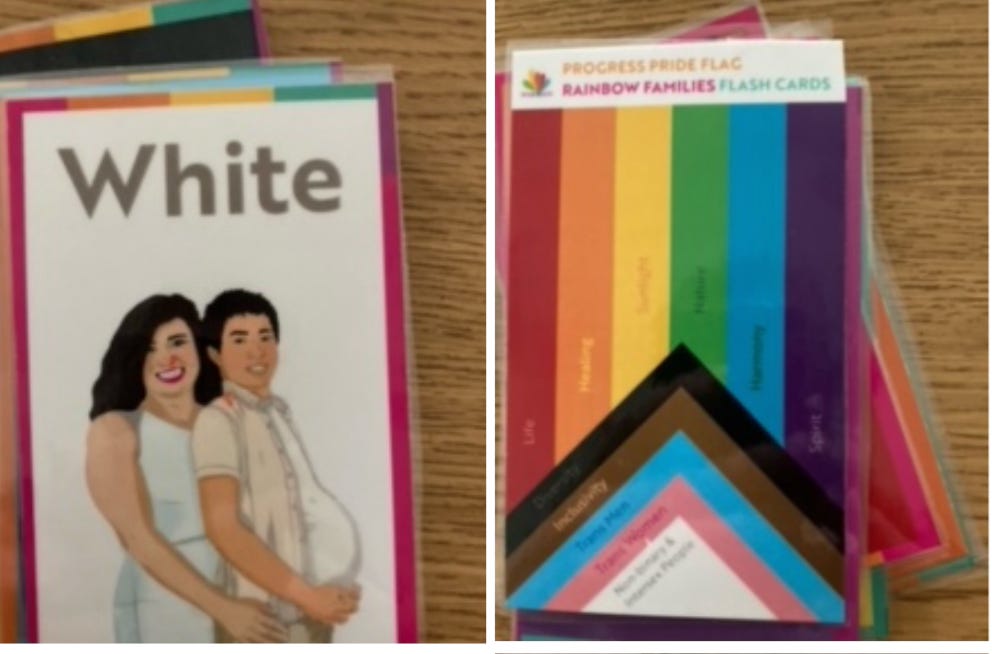 According to the press release, Paré immediately contacted the principal of the elementary school, who quickly investigated, found the cards, and confiscated them.
"The principal confirmed that the flash cards were not part of approved curriculum and that she was unaware that they were being used," the press release said. "The principal immediately took possession of the cards, contacted the WCPSS area superintendent, and engaged human resources."
"I am grateful that a concerned constituent reached out and that this issue is being addressed in a swift and professional manner by Ballentine Elementary School," said Paré (R-Wake) in the press release.
"Schools should only be using age-appropriate materials, and these flashcards clearly do not meet that standard for a pre-school classroom," Paré said. "I hope schools across Wake County and the State of North Carolina will follow the example of Ballentine and respond swiftly when a parent expresses concern and ensure that materials like this are not being used to teach young students."
The cards are in the "Progress Pride Flag Rainbow Families" collection sold by ByUsBox.com. The cards are currently sold out, according to the website, which describes them as being laminated and "perfect for baby showers!"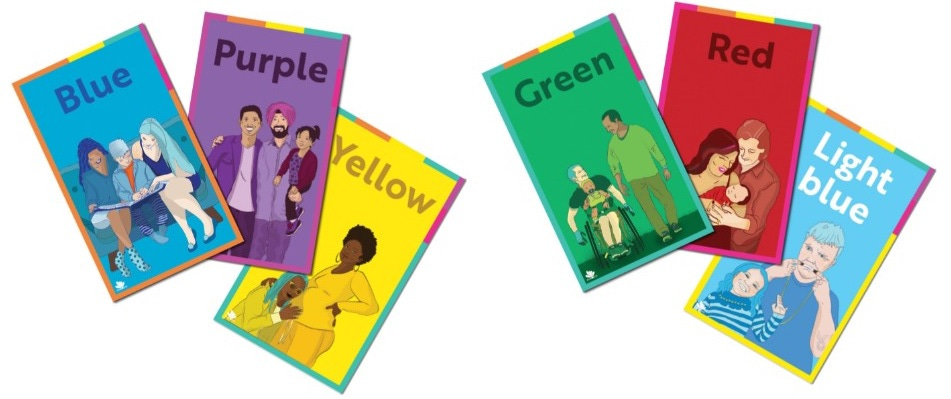 A statement from the Wake County Public Schools System (WCPSS) said that an initial review determined that flashcards "were not tied to the district's Pre-K curriculum, did not complement, enrich, or extend the curriculum and were used without the Principal's review, knowledge, and/or approval."
WCPSS also said the "inappropriate materials" were removed from Ballentine Elementary and the "district is reviewing the matter."
In reaction, North Carolina State Superintendent Catherine Truitt tweeted, "I can think of a hundred other ways to teach colors to pre-school children. Classroom materials need to be age appropriate, and this certainly doesn't meet the mark."
The discovery of the flashcards follows an announcement earlier this week of a Parents' Bill of Rights, which seeks transparency in curriculum, notification of parents regarding health decisions, and other issues.
The parents' bill of rights is contained in House Bill 755, which also includes a section barring the teaching of gender identity ideology and topics about sexuality to kids in kindergarten through third grade. With these flashcards being used in a pre-k classroom, the bill may see an update to include pre-k.
Democrats and LGBT groups have already tried to label the bill as "N.C.'s Don't Say Gay" bill, and at least one Democrat, Sen. Michael Garrett, D-Greensboro, has tried to call the bill the "classroom version" of HB2.
On the national level, Biden's Education secretary refused to say if schools should keep student gender transitions secret from their parents.
U.S. Education Secretary Miguel Cardona was questioned about the issue by Rep. Jim Banks, R-Indiana, during a May 26 House Education and Labor Committee meeting. Banks repeatedly pressed Cardona on whether he believed schools should keep a student's gender transition a secret from their parents.
This article reprinted with permission from A.P. Dillon's More to the Story.